Information on the Lafayette, CO area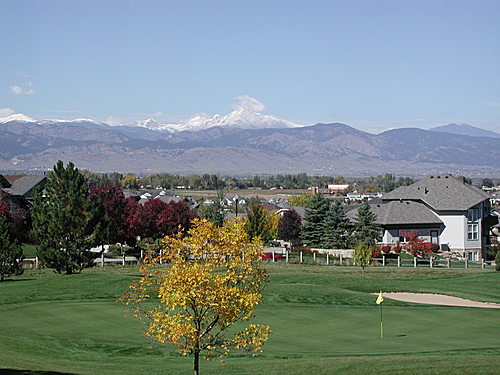 You will discover a forward thinking and a growing community that takes pride in its small town atmosphere. Lafayette is a community of 26,000 nestled in the rolling hills of Colorado's magnificent Front Range. Location is one of Lafayette's major assets. Found in the southeast Boulder County, Lafayette is 18 miles north of Denver and 10 miles east of Boulder. Lafayette is close enough to these metro cities to enjoy their entertainment and amenities, but still far enough away to keep our distinct home town feeling and that quality of life that we all treasure. If you want to shop, Lafayette is the place. There are a variety of products and services available right in town. From major retail department stores to quaint specialty shops – it's all here. Call Patrick Dolan's Office for help with your home search in Lafayette 303-441-5642.
Lafayette Living: Recreation
Lafayette offers a variety of cultural and recreational opportunities. The Bob L. Burger Recreation Center includes a gymnasium, racquetball courts, running track, dance studio, fitness atrium and 3-pool aquatics area with waterfalls and waterslide and an outdoor in-line skating area. Lafayette has 20 neighborhood parks. Waneka Lake has boat rentals, picnic facilities and a jogging-fitness trail and LaMont Does Park includes an outdoor swimming pool, picnic and play areas, tennis courts, and athletic fields. Our championship Indian Peaks Golf Course designed by Hale Irwin is rated one of the finest golf courses in the nation by Golf Digest Magazine.
Other amenities in Lafayette include the YMCA which contains an indoor ice-skating/hockey rink, gymnasiums and a fitness center, the Cultural Arts Center, Miner's Museum, Senior Services, Outdoor Classroom and Coal Creek/Rock Creek Corridor. Many choices await area residents when it comes to arts and entertainment. Big name performers, theater, museums, amusement parks, the symphony and opera present a never-ending array of things to do and see all year long…and all within a short drive from Lafayette.
Housing
Diverse housing options are available in Lafayette. Lafayette residents display pride in their community. Well-kept neighborhoods, tree-lined streets, and carefully planned parks and open space form a transition between all the neighborhoods in Lafayette. Home prices range from $2000,000 to $1,000,000+ with the average home price at $350,000. In addition to single family homes there are many townhouse, condominium and apartment communities as well as four mobile home parks.
Lafayette is part of the Boulder Valley School District. Please visit www.cityoflafayette.com for more information or call Patrick Dolan's Office directly for help with your Lafayette home search at 303-441-5642.
Patrick Dolan's Office
Contact Patrick Dolan's Office to sell or buy Lafayette and Boulder County Homes. Searching for Boulder County real estate and homes for sale has never been easier! From the comfort of your house, you can search all properties in the Boulder County real estate market. Patrick Dolan's Office makes it easy – search by Zip Code, Map, School, Boulder MLS Number, City, or Subdivision.
We at Patrick Dolan's Office are happy to assist you with your search for Lafayette homes or any Boulder County homes for sale. We're also glad to help you sell your home or relocate to Boulder County or Colorado's Front Range. Our innovative marketing techniques and dedication to providing superior customer service has enabled us to build a solid foundation of happy customers. Learn more about us and RE/MAX of Boulder, and be sure to check out some of the testimonials we've received from past clients.